Mindfulness Course
"Focus, Slow Down, De-Stress"
Do you suffer from stress?
Do you feel as if you are constantly worried, stressed or just feel generally out of balance? Well, you are not alone! Did you know that stress is one of the leading causes for absenteeism from work in the EU, where approximately 20% of cardiovascular diseases are due to stress*.
(*Paoli, P. , Merllie, D., 2001 Third European Survey on working conditions 2000. European Foundation for the improvement of living and working conditions. Luxemburg: Office of official publications of the European Communities, European Foundation: Third Survey on Working Conditions 2001)
The good news is that Mindfulness can help you! It can teach you to stop being preoccupied with worries and everyday stresses that we all experience. With the help of Mindfulness, you can start to direct your attention to the things that are happening in the here and now with a positive attitude and most importantly, with a kindness towards yourself!
Learning to 'be with' yourself will regulate the chemicals in your brain which will ultimately bring balance back to the way you think and feel.
A little about mindfulness..
Dr. Jon Kabat-Zinn developed the original 8-week Mindfulness-Based Stress Reduction Programme (MBSR) in 1979 at the University of Massachusettes Medical Centre (UMass). The programme has been adapted since then by various psychological and medical practices in order to address different needs of groups and the general community.
Would you like to be more spiritual?
Mindfulness can help you;
We are all often unaware of the current state of our thinking, but it has a huge effect on how we live our lives and on our emotional and mental health.
This Mindfulness course uses influences from both Eastern spiritual traditions as well as aspects of Western psychology. Delivered over a period of 8 weeks it is designed to promote self-awareness, general well-being and personal development.
Deal with pain and emotional distress
Extensive research has shown that Mindfulness is beneficial to patients who suffer from;
Medical conditions:

Chronic illness & Pain
High blood pressure
Cancer
Vascular & Respiratory disorders

Psychological distress:

Anxiety
Panic
Depression
Fatigue & Sleep disturbances
Because of it's effectiveness in helping people cope with pain, hundreds of hospitals around the world have adopted Mindfulness as a healing programme.
The Course we offer to you…
Sound good so far? Well it gets better! The Mindfulness course that we are offering to you is both simple and fun. It takes just 4 weeks before you see the benefits that Mindfulness can give to you.
"But I would like to see how the mindfulness course is done on-line, can you show me?"
Just take a look at the Video below.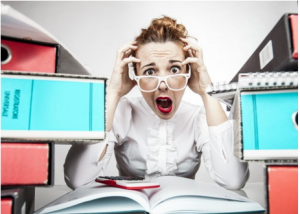 We know how busy people's lives can be, that there is not always time in the week to attend classes and that's exactly why we have designed two convenient versions of our Mindfulness Course so there is bound to be a course that suits you! No waiting, No stress, No travel, No hassle!
With both options, we also include a monthly Webinar to assist you on your journey!
What can I expect from completing the Mindfulness course?
Upon completion of our Mindfulness course you can expect to;
Slow down & find your balance (Mindfulness restores Serotonin in the brain, creating mood balance)
Have a boost of self-confidence & overcome shyness
Improve relationships
Have more control over anger issues
Heal from pain or emotional distress
Enhance your spirituality
There really is no better way to target so many problems at once and all without the use of medication!
But don't take our word for it, read some testimonials by clicking here